News from Recorder MusicMail, 2019
The Recorder Magazine's autumn edition focuses on competitions, collaborations and celebrations. Content ranges from Hindustan and Renaissance music, baroque dance and an 18th-century evening at Drury Lane's Theatre Royal to improvisation, jazz and the recorder. Click here for the contents and here for a list of music reviewed in this issue.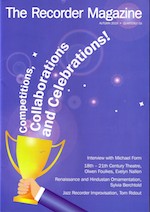 Scroll down for new music from Peacock Press, including the major new PEMS collection of consort music from the court of Maximilian I, John Turner Contemporary Recorder Series, Girolamo's Bingham Reloaded series, MUST series including many Lennon-McCartney and more. All recorder pieces can be purchased from the Recordermail site.
NEWSFLASH! - May Hill Editions
Peacock Press are pleased to announce that they have agreed to publish under licence all May Hill titles.
Orders for these editions will in future be supplied by Recorder MusicMail.
Click here to read Ann and Steve Marshall talking about their decision.
*****************
JACKS, PIPES & HAMMERS
The website for all your Early Music needs! - click here: https://www.jackspipesandhammers.co.uk

GREEN MAN PRESS
On Cedric Lee's retirement from publishing, Peacock Press have taken over Green Man Press. Cedric is to continue as the Editor in Chief for the series and should be contacted on editorial matters. Otherwise all enquiries and requests should be directed to Peacock Press.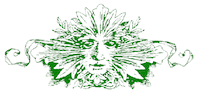 ORIEL LIBRARY
Peacock Press have acquired the music and assets of Oriel Library. We are honoured to have the opportunity to continue the work of Theo, Cathy and Ian.

PROVINCETOWN BOOKSHOP EDITIONS
Peacock Press have purchased all publishing rights. Ruth is particularly pleased as she has very happy memories of music visits, over many years to Dr Joel Newman in Provincetown on Cape Cod. Click here for a full list in pdf.
ALEX AYRE MUSIC
Over 100 of the pieces published by Alex Ayre have been typeset and are available under the code CRCS. They are sold as score and parts; extra parts are available on request. They are now listed on the Recordermail website and a list is available here.The original manuscript pieces still available under the code ALEX are also now listed on the Recordermail site.
RECORDER MUSIC DIRECT
Peacock Press now distribute Recorder Music Direct including Hugh Gorton's Recorder Practice series and a number of classical and light works edited for recorder and piano.
CHEAP TRILLS MUSIC
Peacock Press have taken on the distribution of Cheap Trills for England and large parts of the world, printing under licence here in the UK. Music in the Cheap Trills catalogue ranges from Baroque to Modern via folk and Spirituals. The arrangements and editions of Charles Nagel are of the highest quality.

ABRSM RECORDER EXAMS
Click here for the 2018-21 descant and treble
TRINITY RECORDER EXAMS
Click here for 2017-2020 pieces
All pieces can be ordered from Recorder MusicMail
***************
View sample pages of Recorder Magazine online and subscribe at http://peacockmagazines.com
For Recorder MusicMail's online shopping site, click here
______________________________________________________
South Cheshire Recorder Group
Recorder group based in South Cheshire playing mainly early music seeks new members.
We meet weekly on Tuesdays but you can attend when convenient.
Please contact carolheys@hotmail.com for further details.
____________________________________________________________________________________________________
NEW!
THE SMALL FLUTE CONCERTO IN EARLY EIGHTEENTH-CENTURY LONDON by Douglas MacMillan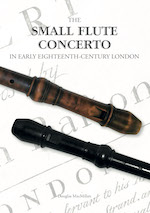 Douglas Macmillan has been performing English small flute concerti for over 30 years and studied their history, composers, structure and contemporary performance practice. The use of fifth flute in c" (now known as the descant recorder) and sixth flute in d" was a peculiarly English phenomenon. (The vast majority of recorder music in England and Continental Europe was composed for the alto recorder.) This book presents Douglas's findings and places them in a historical perspective.
60 pages, 244 x 170. Softback. P-Macmillan-SFC. £11.95 + p&p.
Teach the Recorder by Robert Salkeld
A companion to his classic "Play the Recorder" series. Covers fingering, tonguing, articulation, breathing, playing in tune, tone and vibrato, plus beginner faults and a discussion of piano, guitar and percussion accompaniment. 69 pages. £12.95 + post from Recorder MusicMail
978-1-912271-38-2
The Solo Recorder, ed. Andrew Robinson
A beautifully produced two-volume set of solo recorder music to enhance the repertoire of any serious recorder player. It is clearly typeset and well laid out on larger than A4 paper, with strong laminated covers, Canadian bound: a spiral to open flat and a spine to stack neatly. The two volumes, each of 112 pages, represent some of the finest Baroque solo works ever written.
Book 1: Telemann Fantasias for flute, Quantz Pieces sans bass; Solo sonatas by J S and C P E Bach, PAR 108, £20
This core repertoire represents the major baroque works for solo flute, transposed for recorder with choices of transposition. Music you come back to again and again.
Book 2: Telemann Fantasias for violin; Marais Couplets de Folies (Les Folies d'Espagne); Six movements from Bach's solo violin partitas; Twenty-nine movements from Bach's cello suites, PAR 109, £20
Telemann's fantasias for violin are much less well known than his flute fantasiass but have music of the same quality and imagination. Marais' Couplets de Folies are full of ideas, adventure and beauty. Bach's cello suites must be the best music of the gentre, often difficult but supremely satisfying. A lifetime's study - in so few pages.
Andrew Mayes's Carl Dolmetsch and the Recorder Repertoire of the 20th Century,
Revised and updated edition - £30 + post
Explores in depth the repertoire chosen by recorder virtuoso Carl Dolmetsch for his concerts at the Wigmore Hall in London, 1939-89, including works by Lennox Berkeley, York Bowen, Arnold Cooke, Gordon Jacob and Edmund Rubbra. Andrew Mayes draws on correspondence and MS scores in the Dolmetsch Archive in Haslemere, places the music in context and surveys its influence.


Newsletter: if you would like to receive our quarterly e-newsletter with information for music shops on new publications and the latest Recorder Magazine, please contact Felicity at recordermail@yahoo.co.uk.

Recorder Music with CD - click here for an archived list.

Recorder Magazine index, 1993-2016: now available in pdf online

Recorder Magazine archive on CD: back issues of Recorder Magazine from the earliest issue of May 1963 up to the end of 1974 are available on CD in searchable pdf format (Acrobat reader 7.08 included), £10, produced by Vince Kelly of Cheap, Choice, Brave and New in Edmonton, Canada or fm Recorder MusicMail. Code CCBN RM01.

Recorder music and CDs for review should be sent to Sue Pemsel: recorder.reviews@gmail.com, or c/o Recorder MusicMail, Scout Bottom Farm, Mytholmroyd, Hebden Bridge, West Yorks, HX7 5JS.
FORTHCOMING RECORDER EVENTS supplied by RMM and JPH
The London Exhibition of Early Music, Blackheath, 7-9 November 2019
************************************************
Peacock Press prices will be increasing gradually over the coming months.
NEW from Peacock Press:

P 601 Concerto for Alto Recorder and Recorder Orchestra by John Hawkes, for solo treble and Sno.SSAATTBBGbCb, £22.50
P 602 Three Tudor Cats by Antony Baldwin for recorder quartet SATB and piano ad lib. Score & 4 playing scores, £6.50
Three character pieces of the composer's favourite cats.
P 608 Easy Christmas Tunes for descant recorder and piano (+guitar chords), £3.50
6 easy carols with simple accompaniments. The recorder part is in large print to help children and beginners.
P 609 Fantasia on St Anthony Chorale by Ian Farquhar for 7 So/A SATBCbCb, £5.50

P 610 Tai Chi Encounter by Ian Farquhar, for 7 SoSATBGbCb, £6.50

P 611 Last Spring by Ian Farquhar, for 8 SSAATTBGbCb, £6.50

P 612 Four Dutch Carols by Marg Hall, for 4 SATB, £5.50
P 613 Cambridge Prelude, Interluds and Fugue by Marg Hall for SATB, £6.50
This was written for the the Cambridge SRP Festival 2017 and as the title suggests, it has a very Baroque influence.
P 614 Recorder Quintet No. 1 by John Hawkes for SAATB, £10.50
A four movement work Allegro. Flowing, Allegro, Finale. quite tricky but eminently playable and full of interest for everyone.
P 615 Second Klezmer Collection by Marg Hall for SATB, £6.50
Four more wonderfully arranged Jewish melodies.
P 616 March and Allegro for Mechanical Clock by F Haydn arr. Ann Garling for AATB, £5.50
P 617 Adagio for a Glass Harmonica by W A Mozart arr. Ann Garling for AATB, £4.50
P 618 March to the Scaffold by Hector Berlioz arr. Joanna Brown for Recorder Orchestra Sno.SSAATTBBGbCb, £14.00
This movement is from the Symphonie Fantastique composed in 1855 and inspired by th unrequited love he felt at that time for Harriet Smithson and faithfully arranged from the orchestral version by Joanna.
P 619 Dollar: A Symphonic Poem by Marg Hall. for Recorder Orchestra Sno.SSAATTBBGbCb, £16.50
Commissioned by Lynne Hope who lives in Dollar, a small town in Clackmannanshire.
P 620 Recorder Quintet No. 2 by John Hawkes for SATTB, £10.50
Another interesting piece in 4 movements.Moderato-Allegro, Andante, Allegro, Fantasia. Another very enjoyable piece.
P 621 Menuetto and Valse Lente by Oskar Merikanto arr. Joanna Brown for SSATGb, £5.00
Merikanto (1868 - 1924) was a Finnish contemporary of Sibelius.These are arrangements of two delicate little piano pieces written close to 1900.
P 622 Mary Anning at Lyme Regis by Graham Stansfield arr. J Minns for voice/S,ATB, £5.50
This piece tells the story of Mary Anning who was a fossil collector on the Jurassic cliffs in Dorset.

P 623 Le Train des Pignes by Graham Stansfield arr. J Minns for SAATTBGb, £5.50
The original piece comes from Graham's latest CD "A Choir for All Seasons" and depicts the engine of the "Chemin de Fer" miniature railway which puffs its way between Nice and Digne-les-Bains four times a day.

P 624 Four Koans by Stephen Watkins for SATB, £6.90
Stephen made a study of Japanese music theory and as a result felt motivated to write a few pieces for recorders.

P 625 Quartet No. 2 by Stephen Watkins for SATB, £9.50
A most interesting quartet. There are some quite difficult parts but the hard work will be worth while.

P 626 Two Scottish Marches by Marg Hall for SnoSATBGbCb, £7.50
Teribus and Dumbarton Drums worked into one piece.

P 627 Music with her Silver Sound: Songs from the Plays of William Shakespeare, edited by Eric Haas, £25.00
84 pages of stunning music for voices and instruments and also suitable for recorder consorts (combinations of SATB). There are short notes on each piece with some extracts from the plays showing context.
Trad., arr. Jane Minns:
P 628 Dance to your Daddy for SATTBB/baritone voice, £5.75
P 629 Strawberry Fair for SA/STTBGb, opt vocals 2-3 baritone, sop, alto, £5.75
P 630 John Peel/Lincolnshire Poacher for 6 SATTBB/baritone voice £5.75
P 631 Tambourin by F-J Gossec, arr. Jane Minns for 6 SoSATBB, £5.00
P 632 The Art of Fugue - the four-part Contrapuncti - J S Bach, ed. Eric Haas: score £16.00, part P 632P, £4.50

P 633 Elizabethan Reflections by Anne Marti for 11 SoSSAATTBBGbCb, £11.00
P 634 Stephen Watkins - Blow the Wind Southerly - 4 SATB £10.50
A set of variations on a well-known folk song in varying mood and style. There are plenty of flowing semi-quavers along the way.
P 635 J S Bach - Fugue in G minor for organ, BWV 578, "Little" - 4 SATB £5.00
P 636 J S Bach - Fugue in C majpr BWV 564 - 4 SATB £5.00

P 637 D Scarlatti - Sonata in G minor K 87 - 4 SATB, £5.00
An arrangement of the keyboard sonata in b minor, K.87

P 639 Scott Joplin - Pineapple Rag - 4 SATB £5.00
P 640 Maurice Hodges - The Little Black Rose - 4 SATB £5.00
This is a fantasia on the Irish folk tune. It is above moderate difficulty.
P 641 Tango from Espana Op. 165 by Albeniz arr. Helen-Jean Talbott for ATTBBGbCb, £6.50
This would make a good encore piece as it is not too difficult, is a well known and liked melody and is not too long. The melody flits from one instrument to another.

P 642 arr. Marg Hall - The Rabbi's Pupil - SSAATTBBGbGb £7.00
This Klezmer tune dates from about 1916 and is Marg's first Kezmer piece for orchestra. A lively piece both rhythm and semi-quaver-wise.

P 643 arr. Marg Hall - Three English Carols - 4 SATB £4.50
I Saw Three Ships, For this is Christmas Eve, Sans Day Carol. Three beautifully arranged carols which make up a lovely contrasting set.

P 644 Gary Higginson - Ildathach for 1 A & pno £6.50
This is the Island of Paradise found in early Irish legends. The piece is an impression of the poem's idealisms and inspirations.

P 645 Guus Harverkate - Stan and Olly "A Slapstick in a Ghost House" - 4 SATB £8.00
This crazy quartet may be considered as the soundtrack of a non-existent Laurel & Hardy movie. The music consists of a series of sound imitations, action support, melody fragments from national anthems, British and German war songs and James Bond's Goldfinger theme.

P 647 E Humperdinck arr. Sue Handscombe - Hansel & Gretel Medley - 4 SATB £5.50
Evening Prayer, the Witch is Dead, Brother Come and Dance with Me. The three pieces are linked so they make one longer piece. Very nice arrangement.

P 648 Handel & Purcell arr. Sue Handscombe - Love and Tragedy - 4 SATB £5.50
Non Io diro (Silent Worship) by Handel and Rondo from Abdelazer by Purcell.

P 649 Henry VIII arr. Sue Handscombe - Two Fantasies on Songs by Henry VIII for 4 SATB and 3 ATB £5.50
"Helas Madame" SATB and "Pastime with Good Company" ATB. These two pieces begin with Henry VIII's original work and then wander off into pure fantasy.

P 650 Misc arr. Sue Handscombe - Veritable Victoriana Two - 4 S/A/T/B £5.50
"Ah! Leave Me Not to Pine Alone" by Sullivan, "Hail Smiling Morn" by Spofforth and "Goodnight Goodnight Beloved" by Pinsuti. Two rather beautiful love songs are placed either side of a very jolly "glee".

P 651 Julius Fucik arr Joanna Brown - Attila (Marche Hongroise) Op 211 - SoSAATTBBGbCb £15.00
Fucik's tuneful and direct style of writing transfers well and idiomatically to recorders. Joanna has retained the original keys of E minor and C minor. A good rousing start to any programme.

P 652 Bela Keler, arr Joanna Brown - Ungarische Concert-Overture - SoSAATTBBGbCb £18.00
A substantial piece of approximately nine minutes full of Hungarian rhythms and melodies.
P 653 Hopping Down in Kent by Marg Hall - SAATB £6.50
The piece is based on a song of the same name and celebrates the joys and hardships of the hop-pickers who went down to Kent each September, mostly from the East End of London.
P 654 Duets for Bass, Volume 2, ed. Eric Haas, £9.00
Fifteen English and German Baroque pieces selected and edited by Eric Haas for two bass recorders.
P 655 Hebridean Suite by Brian Bonsor, arr. Christopher Burgess for SAATTBBGbCb, £12.00
Originally this set of 3 Scottish folk songs was arranged for recorder and piano by Brian Bonsor. Christopher Burgess has orchestrated the original piano part.
P 656 The Tower of Babell by Ian Farquhar, SATB £5.50
A short one-movement piece whose subject can be found in Genesis chapter eleven.
P 657 Lyndon Hilling - Tresham Follies for SoSSAATTBBGbCb, £14.00
Sir Thomas Tresham (1543-1605) built three eccentric, flamboyant and mysterious follies. The introductory linking passages represent Tresham himself. In youth, Tresham the visionary and Tresham as an old man. The piece runs continuously without a break but describes each of the follies.
P 658 Swing Low by Marg Hall - Five Jazzy Duets for descant and treble, £4.50

P 659 One Thing After Another by Marg Hall - Three Jazzy Duets for descant and treble, £4.00
P 660 Recorder Quartet no. 9 "Changing Times" by John Hawkes SATB, £10.00
There are 4 movements: Allegro, Andante, Allegro ritmico, Finale. As the title suggests there are lots of time changes, particularly in the third movement. This piece is on the harder side of moderate - unless your counting is not so good! John Hawkes comments "There is [also] another reason for the title. I actually wrote a version of the first movement some 30 years or so ago and then laid it to one side. ... Last November I took it up again, revised it and added 3 more movements. Reflecting on the changes that have happened to us all over the last 30 years, I came up with the above title. (As Bob Dylan said: The times they are a-changing)."
P 661 Passacaille by Couperin arranged by Shirley Watson, for SATB, £6.50
This is an arrangement of a very grand piece from the Huitieme Ordre of Couperin's keyboard works.
P 662 Pink Noise: A Caribbean Rhapsody for 5 recorders by Guus Haverkate, AAATB, £7.75
A Caribbean seascape. Suitable for good amateur players and above.
P 663 Four Pieces by Edward Macdowell, arranged by Shirley Watson, SATB, £6.50
An Old Garden, Song, Sung Outside the Prince's Door, A Tin Soldier's Love. These pieces are derived from piano compositions somewhat richer in harmony and texture than the popular "To a Wild Rose" which has been arranged for many instruments including recorder.
P 664 "On the Rhine" - Waltzes Op. 83 by Bela Keler arranged for recorder orchestra by Joanna Brown for Sno.SAATTBBGbCb, £12.50
A patchwork quilt of melodies from the Rhineland.
P 665 Two Sonatinas by Kevin Holland for treble recorder and piano, £6.50
In both pieces the piano part is an equal companion to the recorder.
P 666 Humoresque, Arabesque and Burlesque. Two Duos for Treble and Tenor recorders by Michael Landa, £4.50
A welcome addition to the duet repertoire. Moderate but with some tricky rhythm co-ordination especially in the Humoresque.
P 667 Three French Christmas Carols: Bethlehem, Let us Rejoice, Patapan arr. Marg Hall for SATB, £5.50

P 668 Bela Keler arr. Joanna Brown - Bartfai Emlek Csardas Op. 31 - Memories from Bardejov for SoSAATTBBGbCb, £12.00
This piece was written in July 1858. Its melodies are based on typical folk songs of Hungary. In 1869 extracts taken directly from this composition were used by Brahms in his well-known Hungarian Dance No. 5.
P 669 A German Christmas, arranged by Sue Handscombe for SATB, £5.50
A set of six German carols - Still, still, still; Kling Glöckchen kling; Leise rieselt der schnee; Stille Nacht; O Tannenbaum; Joseph lieber, Joseph mein. A translation is provided. The carols flow one after the other to form a medley.
P 670 Nechledil Marsch by Fran Lehar, arranged for recorder orchestra by Sue Handscombe, Sop. S.A.T.B.Gb.Cb
This rousing march comes from a very popular comic opera, Wiener Frauen, written in 1902. Quite short and not too demanding but but certainly upbeat.
P 671 The Marmalade Cat - for recorder big band by Guus Haverkate - 10 AAAATTTBB & double bass, £12.50
The double bass part could be played (in the right style!) by a contra with minimal adjustment.
P 672 Klezmer Swing by Marg Hall, SATB, £6.50
This piece was written for the SRP National Festival which was held in Durham this year, It was aimed at Upper Intermediate players and works well for a large group with suggestions for solo and tutti sections but equally good for one to a part. Every part has plenty of melodic content.
P 673 Gute Nacht - A German Goodnight arranged by Sue Handscombe, £5.50
Four German folk songs (including The Sandman and Lullaby (Brahms) to send you to sleep. The melodies flow one after another to make one piece. A lovely, gentle encore piece.
P 674 Schönfeld Marsch by Karl Michael Ziehrer, arranged by Sue Handscombe for recorder orchestra, Sop.S.A.T.B.Gb.Cb. £6.50
If you want a rousing piece as your encore, Sue suggests this piece with the possibility of audience participation with hand clapping. Schönfeld was a Austrian military bandmaster. He worked with Lehar and members of the Strauss family. Band pieces such as this lend themselves very well to adaptation to recorders. Like the Nechledil, it is quite short and accessible to moderate players with enthusiasm!
P 676 Symphony No. 2 by William Boyce, transcribed and arranged for recorders by Alison Cameron, A.A.T.B (or Gb), £5.00
The Symphony comprises three short movements, Allegro assai, Vivace and Presto. This short gem requires an elegant and precise technique. It is not too difficult. The repeated semiquavers will give players the opportunity to practise double tonguing and most semiquaver passages are stepwise.
P 683 Recorder Quintet no. 4 - Summer Songs by John Hawkes for SATTB, £12.50.
Four movements. Moderato, Andante, Allegro, Maestoso/Allegro. Harder moderate level competence needed but a most enjoyable set of pieces.

Click here for full Peacock series
The Playford Collection - a brand new Peacock series based on folk melodies

PCP R1 Dances & Divisions by M Barron, for 1 - 3 various, £10.00
Includes solos, duets and trios with various sizes of instruments.

PCP R2 Bittersweet Songs by M Barron, for 2 SA, £8.50
These 30 much-loved tunes with duet parts will give recorder players the opportunity to explore the expressiveness which can be found in the recorder.

PCP R3 Rainbow Recorders by M Barron, for 3 descants, £8.50
30 trios of traditional dance melodies for 3 equal instruments - either descants or tenors. They are mostly Playford dances.

New in John Turner's Contemporary Recorder Music series
Praise for Robin Walker's A Prayer and a Dance of Two Spirits (PJT 114) from Geoff Brown in The Times, 21 June 2019!
"Robin Walker ... experiencing nature in the raw, writing music from intuition, not intellect; magical, indeed spiritual music ... A Prayer and a Dance of Two Spirits is immediately moving, ... shaded by the deaths of Walker's parents, where grief is eventually transformed into Nature's universal dance." (Divine Art CD Turning Towards You, performed by John Turner and Emma McGrath.)
PJT 192 Petite Suite by John Turner, & R Stevens for 1 A/So & keyboard, £6.50
Written for John Turner, this small suite consists of six short pieces with a combined length of five minutes. The first four pieces are mere Bagatelles, each sketching a mood. The fifth, the longest and most serious, depicts a solemn public ceremony. The final piece is chirpy and spirited.

PJT 193 Interrupted Melody and Breathless Scherzo by John Turner & R Keeley, for 1 A/S, £5.00
Two short but fairly demanding solo pieces. Interrupted Melody is for treble and juxtaposes a gentle yet teasing melody with muscular rhythmic interruptions. Breathless Scherzo (for descant) employs flutter-tonguing as the hectic sprint gradually winds down to a calm but exhausted ending.
PJT 194 Gary Higginson - Cornucopia - five pieces for two recorders using des-bass, £5.50
Five diverse and entertaining pieces for two recorders of various sizes.

PJT 195 William Marshall - Little Passacaglia for 1 A & pno £6.00
An intricate and moving tribute to the late John McCabe, using material from one of the composer's early piano works. This rewarding piece is by a young multi-award-winning composer who currently teaches at Wells Cathedral School.

PJT 196 Roy Heaton Smith - Three Bagatelles for recorder, clarinet and viola £7.00
Probably written to play with friends by the composer, himself a clarinettist. The short and bubbling Scherzo is following by a graceful and stately Dance, and the final movement, Capriccio, has knockabout humour and catchy tunes.

PJT 197 Charles Paterson - Concertino - full score and set of parts for descant recorder & string orchestra £10.50
PJT 198 Charles Paterson - Concertino for descant recorder with piano accompaniment £5.50
A real earworm! This delightfully tuned and moderately easy concerto for descant recorder, in three short movements, is suitable for players of Grade 5 standard. It is playable either with piano accompaniment or with string orchestra.
PJT 199 Christopher Cotton - Overture for St Paul's for recorder/flute, oboe and keyboard, £6.00
A most interesting piece of majestic proportions and changing moods.
PJT 200 Nicholas Marshall - The Birds for High voice, recorder & piano, £10.50
The seven pieces are inspired by the poems of famous poets: 1. Proud Songsters - Thomas Hardy; 2. The Birds - Hilaire Belloc; 3. Leda and the Swan - W B Yeats; 4.Boys Then and Now - Thomas Hardy; 5. Snow - Edward Thomas; 6.The Owl - Tennyson; 7. The Swan - James Reeves. The recorder, as might be expected, often takes on the role of the bird.

PJT 201 Elizabeth Poston - Concertino da Camera on a theme of Martin Peerson, for 1 A, oboe or oboe d'amore, viola da gamba and harpsichord, £10.50
A wonderful work by the composer of the well-known carol "Jesus Christ the Apple Tree", who loved both the recorder and early music. The work is in a tuneful neo-Baroque style, and the composer herself thought it one of her very best works.

PJT 202 George Odam - Sonata Ecologica for recorder & piano, £6.50
A concern for the natural world and its ongoing destruction by man inspires this haunting work. The first movement, a prayerful and mystical introduction leading to an athletic leaping dance, is succeeded by a gentle lament for the leafy trees. The virtuosic finale, in which descant and sopranino recorders take over from treble, is a hectic and primitive-sounding dance for birds, in irregular and teasing rhythms.
New in John Turner's Recorder Miscellany series
PRM 010 Rain Dance by John Turner for descant recorder and piano, £5.00
A companion piece to the delightful Rain Song. It is very fast - full of energy, cross rhythms and interplay between solo and accompaniment.
PRM 011 Sir John Stevenson & George Nicks: Two Flageolet Songs for Soprano, descant recorder (Flageolet) and piano, £7.00
Another discovery of flageolet music suitable for the descant recorder, by two composers well known in their day but long forgotten. The simple tunes are beguiling, and both imitate birdsong.
PRM 012 Romance by Douglas Steele for descant recorder or flute & piano, and Womack Waltz by John Turner, for descant recorder or oboeoe & pno, £5.00
Two very simple and tuneful tunes for the beginner and intermediate student respectively. The Romance can also be played on the flute, and Womack Waltz on the oboe.
Click here for full series
New in Andrew Robinson Editions
Jean-Philippe Rameau newly arranged by Andrew Robinson
PAR 271 Air & Dances Vol. 1 for 1 A & keyboard, £11.75
PAR 272 Air & Dances Vol. 2 for 1 A & keyboard, £11.75
PAR 464 Duets - Vol. 1 for AA & SA, £8.75
PAR 465 Duets - Vol. 2 for AA & SA, £8.50
PAR 466 Duets - Vol. 3 for AA & SA, £8.50
Click here for full series.
NEW in Early Music Series from Peacock Press

PEMS 075 Introduction to Unbarred Book 1 by Moira Usher for SATB, £10.50
PEMS 076 Introduction to Unbarred Book 2 by Moira Usher for SATTB, £12.50
Modern notation but no barlines help to bridge the gap between reading the modern notation and facsimile. Phrasing and expression is enhanced using these editions.
PEMS 077 This is the Day which the Lord hath Made by Samuel Howard (?1710 - 1782): Anthem for soprano, alto and bass soloists, chorus and orchestra, edited by Alan Howard, £27.50
PEMS 078 G P Telemann: Nine Sonatas TWV 40: 141-149 edited by Eric Haas for two trebles, £12.00
These are the sonatas rediscovered and sent back to Berlin in 1999 from Kiev where they were kept during World War II. A new edition - if you have not made their acquaintance, you should try them. They are very good.
PEMS 079 Thalia: A Collection of Six Favourite Songs, composed by Boyce, Arne, Smith, Battishill and Barthlemon with words by David Garrick. Edited by Simon Fleming, £13.50
Written for 2 violins, cello and bc.
PEMS 080 Corelli - Concerto Grosso Op 6 No 2 for SATBGb & opt Cb, £9.00
Another lovely Corelli Concerto Grosso. Lots of contrast and interest in all parts. Energetic but not too hard. The contra is optional but very desirable so if you have one in the group it will add richness to the sound.
Consort Music from the Court of Maximilian I
for recorders, viols and other instruments
PEMS 081 Vol. 1, 1-20 for 3, 4 and 5 parts - £20.00

PEMS 082 Vol. 2, 21-40 for 4 and 5 parts - £22.50

PEMS 083 Vol. 3, 41-60 for 3 and 4 parts £22.50

PEMS 084 Vol. 4, 61-86 for 4, 5 and 6 parts £25.00
Edited by viol and recorder player David Hatcher
All four volumes may be purchased for £75.00
Each volume is supplied with a set of parts and extra parts may be purchased separately

This scholarly and beautifully presented music makes a wonderful library of varied secular instrumental music typical of the court of Maximilian and his successor Charles V.

The five part-books now housed in the National Library of Austria, Vienna, Vienna ONB Cod. 18810, originate probably from Munich, some time in the third decade of the 16th century and contain 86 short pieces in three, four and five parts (and one in six), fourteen of which are texted. The repertoire consists of pieces by some of the greatest composers of the turn of the century, including Josquin (three pieces), Isaac (sixteen pieces), Senfl (twenty-five pieces) and Pierre de la Rue (six pieces), as well as anonymous pieces and those by lesser known contemporaries. The style of the manuscript is rather plain and evidence suggests that the part-books were compiled over a number of years. The year 1524 is given on the cover of the tenor part-book, suggesting a start date for the compilation. In his introduction to the 1987 publication of the facsimile by Alamire, Matthias Schneider surmises a date of 1535 for the last entries and also suggests that the manuscript might have been closely associated with Ludwig Senfl, the Court Composer of Maximilian I. At some point in the sixteenth century it was in the possession of the Fugger family, wealthy merchants of Augsburg, from where it was transferred to Vienna when Emperor Ferdinand III bought the Fugger family library in 1656.
Although the manuscript has been available until recently in the Alamire facsimile edition mentioned above, errors and anomalies in the part-books mean that a number of the pieces are difficult to perform directly from the original notation. The editor believes that this new edition, published in four volumes, will provide viol and recorder players with a varied collection of secular instrumental music typical of the court of Maximilian and his successor Charles V.

PEMS 085 Introduction to Unbarred - Mass in 3 voices by William Byrd, edited by Moira Usher for ATT, £10.50
This series allows players to read modern notation but, as in the original, to play the music without bar lines. This gives the music its true emphasis and expression. 
Moira has set the pieces so that everyone starts each line of music at the same time to help rehearsal problems.
PEMS 086 Introduction to Unbarred, Book 3, edited by Moira Usher for ATB, £8.80
A selection of early trios by Agricola, Byrd, Deprez and Brummel.
PEMS 087 Introduction to Unbarred: Fantasia a 6 No.1 by Orlando Gibbons for SSATBB, edited by Moira Usher, £7.00
Playing the piece unbarred gives a new dimension to this intricate music.
PEMS 088 Introduction to Unbarred: Amavi by Michael East for SSATB or AATBGb, edited by Moira Usher, £8.80
A beautiful 5-part Fantasy presented here in two keys for flexibility of orchestration.
PEMS 089 Introduction to Unbarred: Ricercare in C by G.P. da Palestrina, edited by Moira Usher for SATB, £5.00
PEMS 090 Concerto Grosso in F by James Nares edited by Simon Fleming: score and set of parts, £12.00
This piece is for strings. Violin 1 & 2 concertino and cello, violin 1 & 2 Ripieno and BC
The original is bound into volumes primarily containing concertos and overtures by Handel, Geminiani Festing and others.
Some reconstruction was undertaken by Simon Fleming so that a piece which has lain dormant for so many years is once again available..
For complete PEMS list, click here
New in Dolmetsch Library - £7.50 each
PDL 68 Gabrieli - Canzon 5 a 7 for 7 AAATTBGb
PDL 69 Boismortier - Sonata in g min Op.34 No 1 for 4 AA/TTB
PDL 70 Boismortier - Sonata in G maj Op.34 No 2 for 4 ATTB
PDL 71 Boismortier - Sonata in e min Op.34 No 3 for 4 AA/TTGb
PDL 72 Boismortier - Sonata in D maj Op.34 No 4 for 4 ATTB
PDL 73 Boismortier - Sonata in d min Op.34 No 5 for 4 AA/TTGb
PDL 74 Boismortier - Sonata in a min Op.34 No 6 for 4 AA/TGb
PDL 75 Bach - St Anne's Fugue for 5 SATBGb
PDL 76 Lully - Chaconne des Africain for 5 AATBGb
Latest re-set Alex Ayre Editions (CRCS)
| Code | Composer | Title | Instrument | Price |
| --- | --- | --- | --- | --- |
| CRCS 314 | Bach, J S | Sinfonia Pastorale | 10 AATTBB/ATBGb | 7.50 |
| CRCS 304 | Telemann, Georg Philipp | Concerto a 4 No 1 | 4 AAAA | 7.25 |
| CRCS 308 | Pachelbel | Pachelbel s Canon | 4 AAAB | 5.00 |
| CRCS 1174 | Tomkins | I heard a voice from heaven | 4 AATB | 3.75 |
| CRCS 1240 | Tallis | Hear the Voice and Prayer | 4 ATTB | 5.00 |
| CRCS 309 | Pachelbel | Pachelbel s Canon | 4 SAAT | 5.50 |
| CRCS 149 | Tallis | O Lord, give Thy Holy Spirit | 4 SATB | 3.25 |
| CRCS 209 | Purcell, Henry | Fantazia | 4 SATB | 5.00 |
| CRCS 289 | Palestrina | Dies sanctificatus | 4 SATB | 5.00 |
| CRCS 291 | Tye | Two Easy Anthems | 4 SATB | 3.75 |
| CRCS 375 | Bach | Fugue No 24 (48 Bk 1) | 4 SATB | 4.50 |
| CRCS 404 | Mendelssohn | Elijah: O Rest in the Lord Version I & II and He that shall endure | 4 SATB, 4 ATBGb | 3.75 |
| CRCS 210 | Purcell, Henry | Fantazia a 4 | 4 SATGb | 5.00 |
| CRCS 267 | Mico, Richard | 2 Fantasias | 5 SSATB | 3.75 |
| CRCS 158 | Palestrina | Threefold Kyrie | 6 SATTBB | 9.50 |
| CRCS 295 | Gibbons, Orlando | Fantasia a 6 no 1 | 6 SSAABB | 9.50 |
| CRCS 370 | Vivaldi | Concerto a 7 Op 3 no 7 in F | 7 AAAATTB | 14.50 |
| CRCS 511 | Holst | The Dargason, from St Paul's Suite | 7 SAATTBB | 13.75 |
| CRCS 356 | Handel | All we like sheep | 8 SATB/SATB | 11.75 |
For complete CRCS list (Alex Ayre reset), click here

From Mayhill Editions

MHE 30718 Recorder Septet no. 1 by Ann Marshall SnoSATBGbCb, £13.00
MHE 21118 Recorder Septet no. 2 by Ann Marshall SnoSATBGbCb, £13.50
MHE 40718 Seven Monmouth Miniatures  by Ann Marshall SAATBGbCb, £12.50
MHE 20718 Nasciens Mater for recorder double choir by Mouton arr. Steve Marshall, TTBGb/BBGbCb, £5.50
MHE 10718 Bagatelle no. 1 for tenor recorder and piano by Ann Marshall, £3.50
MHE 10618 Four Madrigals by Steve Marshall SATB, £7.00

MHE 10519 Ann Marshall - Contraband (2 CbCb) £5.00
Steph Sutherland asked me if I could write something for her, using the unusual instrumentation of two contrabasses. The result is this five-movement, six-minute suite. The most obvious problem with music for two contrabasses is that simple human need to breathe, and reasonably often too. There are a reasonable number of short rests built into the music, but in any case contrabass players are a resourceful lot, and will no doubt find a way to make it work. Unsurprisingly the piece also works fine on two basses.

MHE 30717 Ann Marshall - Ann's Choice: Volume 10 (3 AAB) £5.00
Sit Down and Sing (Weelkes). Ah me! My mistress scorns my love (Bateson) Where Art Thou, Wanton? (Morley) There is not much music for adults that is both interesting and easy. I hope that 'Ann's Choice' will help to fill the gap. Volume 10 comprises arrangements of three three-part English madrigals for TrTrB recorders. The madrigals are by three giants of madrigal composition – Weelkes, Bateson and Morley. In these pieces they demonstrate their ability to write very interesting music that is straightforward to play and that is in only three parts.

MHE 11118 Steve Marshall - Low-Down Blues (3 TBB) £8.00
Steve says: 'I wrote this miniature suite at the request of the trio Polyphonica, to whom it is dedicated. They wanted something jazzy for low instruments, lasting no more than five minutes so, in accordance with the brief, the five tiny pieces in Low-down Blues last precisely five minutes, and it is for tenor and two basses. But it is not easy music! Nevertheless, if you are up to it, I think the suite is exciting, and a bit of a crowd-pleaser!'


MHE 10518 Ann Marshall - The Monmouth Rag (4 SATB) £4.00
This is a bright and breezy bit of ragtime, which Ann wrote for the centre spread of the Recorder Magazine. The piece is not particularly easy to play, because the quavers are swung, and the rhythms may be unfamiliar to some recorder players. But persevere - the Monmouth Rag always goes down well with audiences!

MHE 10818 Rosemary Robinson - Avon Valley Suite (5 SATBGb) £13.50
Pageant - Fantasia - Spinning Song - Elegy - Jig. The Avon Valley Suite adds to quite a short list of modern pieces where the lowest instrument is the lovely great bass. This ten-minute suite is dedicated to Ruth Burbidge.

MHE 40117 Ann Marshall - Three Pinwood Miniatures (6 SAATBGb) £8.50
In Stoke Woods - By Pin Brook - Dancing at the Arena. Ann says: "This suite is dedicated to Ashley Allerton, who has been a constant supporter of my compositions for many years. Ashley is a great bass specialist, hence the rather unusual instrumentation of these pieces, and I ensured that the great bass plays a very important role in proceedings. The titles of these short pieces refer to three places just to the north of Exeter. Total playing time is about six minutes."

MHE 10416a Orlando Lassus, arr Ann Marshall - Two Settings of Da Pacem Domine (6 SSAATB) £7.00

MHE 11116 Ann Marshall - Hoddesdon Suite (Spinet SATBGbCb) £16.50
Ann says: "By 2016 I had been involved in several performances featuring recorder ensembles together with the spinet playing of Rosemary Robinson, including Rosemary's own marvellous Divertimento. I was inspired by the gorgeous sound of spinet and recorders, and wrote my three-movement Hoddesdon Suite for a performance at the Autumn Recorder Orchestra Weekend held in November 2016 in Hoddesdon, near Hertford. The soloist, naturally enough, was Rosemary, and my suite is dedicated to her. The orchestral parts of this eleven-minute piece are of no more than moderate difficulty."

MHE 10918 Steve Marshall - Bagatelle for Clarinet and Recorder Sextet (Clarinet, SAATTB) £7.50
Steve says: "I was asked if I had any music for clarinet and recorder ensemble. I realised that 'Fun Little Tunes for Harriet's Bassoon' (MHE40808), for bassoon and recorders would work well, with some reworking, and here it is - reborn as a Bagatelle. The clarinet is capable of many moods, but this piece concentrates on the quirky and playful side of its personality. It does get a bit romantic in the slower middle section, but quirkiness is quickly restored and lasts until the very end, when the piece confidently ends in what is more than likely the 'wrong' key. Four minutes of musical fun!"

MHE 10418 Steve Marshall - The Bold Pirate (6 SATBGbCb) £9.00
Steve wrote this set of variations at the request of the Bristol-based sextet the Bristowe Consort, as part of their twentieth birthday celebrations. The tune on which the piece is based is the traditional The Bold Pirate, and its many verses begin with…''Twas on the 12th of March, my boys, from Bristol we set sail.'. Total playing time of this moderately difficult piece is about six minutes.

MHE 10119 Rosemary Robinson - Dunholm Suite (6 SAATTB) £12.50
This piece was commissioned by the Durham and Newcastle Branches of the Society of Recorder Players, for that organisation's National Festival, held in April 2019. This nine-minute suite is beautiful, and is not difficult to play. At the festival itself a version of Dunholm Suite for eight-part recorder orchestra was used.

MHE 20119 Rosemary Robinson - Dunholm Suite (8 SATTBBGbCb) £13.50
Intrada - Farne Song - Round Dance. This piece was commissioned by the Durham and Newcastle Branches of the Society of Recorder Players, for that organisation's National Festival, held in April 2019. This nine-minute suite is beautiful, and is not difficult to play. A six-part version (without big basses) is also available, as MHE 10119.

MHE 10219 Steve Marshall - Inspired by Elizabeth (TTBGbCbCb opt.SubCb) £16.50
Sweet Suffolk Owl - Balulalow (Lullaby) - The Female Highwayman. Steve says: "I wrote this set of pieces for the Mellow Tones Recorder Orchestra (METRO), Helen Hooker's eight-foot recorder orchestra - hence the unusual combination of instruments. METRO rehearses near Stevenage, and I found that the composer Elizabeth Poston was born, lived and died in that town. So writing music related to Stevenage became a possibility, although the relationship turned out not to be all that obvious, and is too involved to go into here! Suffice it to say that I was variously inspired by Elizabeth Poston's choice of sources, and I hope that I managed to unite everything into a coherent suite by using a definite hint of jazz, and some similar and exciting rhythms. Please note that I used none of Elizabeth Poston's own music - just as well, because she will remain in copyright for some years! Performance time is about eight minutes."

MHE 10416 Orlando Lassus, arr Ann Marshall - Two Settings of Da Pacem Domine (8 TTBBGbCb opt. SubCb) £9.00
Da Pacem Nobis 1582 - Da Pacem Nobis 1556. Ann says: 'I made these arrangements for the first season of the Mellow Tones Recorder Orchestra - the eight-foot orchestra set up and conducted by Helen Hooker. For the uninitiated, the smallest instrument included in an eight-foot recorder orchestra is the tenor, and such a group makes a wonderfully mellow sound. I thought that the two settings of Da Pacem Domine by Lassus would give the orchestra an opportunity to play something of great beauty. The total playing time of these settings is four minutes at the marked speeds. but the pieces also work extremely well when played more slowly.'

For complete Mayhill Editions list, click here

New from Tinderbox

By David Moses:
SATB
TBRG0009 Kalamatianoi & Syrtoi - £6.50
Two of the most common types of circular folk dance found throughout the Greek Islands and mainland. Each dance is based on a three step pattern. The 7/4 meter of Kalamatianoi suggests two short and one long step. This pattern is reversed for the calypso-like 4/4 rhythm of Syrtoi.
TBRG0010 Phrygian Fandango - £5.00
The grandeur and passion of Flamenco dance are captured by the stately and hypnotic rhythm of a fandango written in the Phrygian mode. All parts sit comfortably within range and the slow tempo means that semiquavers move precisely, but at a steady pace.
TBRG0011 Rocky Road to Dublin - £5.50
This boisterous traditional slip jig (in 9/8 as opposed to the 6/8 meter of an ordinary Irish jig), has lyrics which relate the adventures of a country lad whose journey southwards to Dublin ends up in Liverpool.
TBRG0012 Waltz for a Quadruped - £6.00
The most obvious rhythmical feature of a waltz is that every bar contains one more beat than each dancer has legs. This haunting and lyrical piece is no different to any other waltz in that respect.
TBRG0017 Dune Tune - £3.00
A piece inspired by music of the Mande people from West Africa. This simple piece was written at the suggestion of Steve Marshall. It had to be short and simple enough for inclusion in the Recorder Magazine centre spread.


5 recorders
TBRG0013 Ambling for 5 AATTB £6.50
Ambling is a process of setting out on a leisurely journey with no very clear idea of one's destination, but with the intention of being delighted with whatever one finds. This journey is unmistakably through parts of rural England.
TBRG0014 Only Joe King for 5 SATBGb £7.50
The best remembered compositions of New Orleans cornet player Joe 'King' Oliver are Chimes Blues and Doctor Jazz. This arrangement has optional parts for contra bass recorder and ukelele
TBRG0015 Jonesville Jump for 5 SATTB(Opt.Gb) £7.50
Tony Dorsey was a famous trombonist and band leader whose music was popular during the 1940s. One night he came to David Moses in a dream and dropped this big band swing tune into his head.

6 recorders
TBRG0003 Portative Parallels for 6 AATTBB £5.00
David's use of parallel fifths and C14th cadences evokes the sound of portative organ. Although this is an entirely original piece, lovers of Early Music will feel completely at home.
TBRG0005 Twilight Garden for 6 AATTBB £5.50
David uses one of his songs for children as a basis for this melodic and reflective evocation of a summer evening. The mood is calm and warm. Melodies and harmonies are soft and inviting.

7 recorders
TBRG0004 QuintEssentials for 7 SAATTBGb £12.00
A stimulating, challenging and rewarding exploration of some different ways in which quintuple metre is used in Balkan music. The variety is surprising, ranging from wild and frenetic through sedate and folksy to graceful and stately.

8 recorders
TBRG0002 Poios den exei agapesei for 8 SoSATTBBGb £8.50
Lively traditional Greek folk dance in 9/8 time. Each bar is subdivided into 2 2 2 3 beats to facilitate the short short short long pattern of dance steps. Once you get the hang of the rhythm, it's very jolly and not too challenging.
TBRG0016 Three Gardens for 8 SAATTBGbCb £9.00
Giverny (Monet's garden), Sissinghurst (created by Vita Sackville-West in Kent) and Ninfa in the province of Latina, south of Rome, provide the inspiration for these three pieces which attempt to capture the essence of these beautiful but wildly different gardens.

Recorder orchestra
TBRG0007 Hubble Bubble Blues for SoSAATTBBGbCbSCb £7.50
A 12 bar blues for recorder chamber orchestra, with a loping 7 beats to the bar. Melodic references to Arabic music suggest that a dhow might have strayed onto the Mississippi.
TBRO0001 Rigs, Jigs and Reels (revised 2009) for SoSSAATTBBGbCb £22.00
An arrangement in three movements of Irish traditional music for recorder orchestra (sopranino, descant 1 & 2, treble 1 & 2, tenor 1 & 2, bass 1 & 2, great bass, contra bass). Written for the first London recorder orchestra and performed more recently by the National Youth Recorder Orchestra, the piece lasts for approximately fifteen minutes with lively jigs, reels and hornpipes weaving in and out of beautiful ballads and laments.
TBRO0002 Latin American Suite (2010) for SoSSAATTBBGbCbSCb £15.00
Milonga, Songo and Samba for recorder orchestra (sopranino, descant 1 & 2, treble 1 & 2, tenor 1 & 2, bass 1 & 2, great bass, contra bass and massed feet). Passionate and highly rhythmic.
TBRO0004 Five Strong Colours (2010) for SoSSAATTBBGbCb £15.00
A reworking of the 2003 suite for recorder orchestra and massed feet. Lush harmonies and poignant melodies intermingle with wild and jaunty dance tunes to evoke the earlier part of the 20th century
TBRO0005 Block Out for SoSSAATTBBGbCb £12.00
Big band jazz for recorder orchestra. The rhythmic and harmonic language is that of bebop rather than the gentler swing era.
TBRO0006 Toot'n the Blooz for SoSSAATTBBGbCbSCb £10.00
If a recorder orchestra were minded to play in a Dixieland style, it would sound like this.
TBRG0007 Glory Days & Hallelujah Nights for SoSSAATTBBGbCb £14.00
Let the recorder orchestra sing and shout. A celebration of the many diverse styles which get grouped together under the heading of African American Gospel Music
TBRG0008 Khayelitsha Sunrise for SoSAATTBBGbCbSCb, £12.50
Khayelitsha is one of South Africa's fastest growing townships, home to people from different cultural backgrounds. This music reflects the tensions, vitality and hopefulness of this dynamic community.


By Scott Joplin, arr. David Moses
TBRO0003 Gladiolus Rag for SoSSAATTBBGbCb £12.00
TBRO0003a Gladiolus Rag for SoSSAATTBBGb £12.00
Joplin at his most refined and melodic. Surely one of the most attractive of all his ragtime compositions.


TBRG0006 Maurice Ravel - String Quartet in F for SoSAATTB£BGbCbSCb £15.00
The first movement employs the full range and resources of a recorder chamber orchestra to cover Ravel's four string parts.


New from Arcadian, arr. Stan Davis, £6.95

AP 232 Taking a Chance on Love - Duke, Latouche & Fetter - SATB
AP 233 Forty-Second Street - Warren & Dubin - AATB
AP 234 Blues in the Night - Arlen & Mercer - ATTB
AP 235 Chattanooga Choochoo - Harry Warren - AATB
AP 236 Boogie Woogie Bugle Boy - Raye & Prince - ATTB

New from Dovehouse, Canada

BCMS 3 - Charles Dollé - Six Sonatas Op 1 Nos 5 & 6 for 2 trebles & bc, £20.00
Early intermediate.

BCMS 21 Marin Marais, ed. Beecher, cont. realisation Mageau - La Sonnerie de Sainte-Genevieve du Mont de Paris for treble recorder, bass viol/cello & bc £14.40

BCMS 22 G P Telemann,ed. Kinney & Beecher - Sonata a 3 for treble recorder, viola da gamba & bc £20.80

New from Loux

LMP 182 - Miserere Nostri Domine by Thomas Tallis, SSTTTBB, £6.00

LMP 148 - Sol Re Ut (viii) et La (X) by Palestrina: 4 Playing scores, TTTB, £6.00

LMP 150 - Two New Year Carols: Wassail Song and Old Lang Syne for SATB, £3.75

LMP 209 - Godfrey Finger - Sonata Op 1 No 7 for 3 trebles & bc, £10.50
A sonata da chiesa for use in the Chapel Royal (1688), combining English tunefulness and German technique. Early intermediate.

LMP 210 - Benjamin Thorn - Blue Cat Dances for 4 AATB & kb, opt bass vdg/cello, £24.00
The five traditional dance forms - Romanesca, Sicilienne, Minuet, Gigue and Passamezzo Moderno are given new life and a modern twist. Early intermediate.

LMP 212 Heinrich Isaac ed. Loux - La La Hö Hö (SAAB & percuss) £5.50
An unusual piece, designed for use as light entertainment. A welcome and pleasurable item from the early sixteenth century.

LMP216 Anon - Four Duos from the Codex Montpellier (c. 1330) for voice and instrument or two recorders, viols or cornetti. 2 Performance Scores. £6.50

LCC 28 Clemens/Lindvall - Two for Three: We wish you a merry Christmas & We Three Kings for SAB, £5.60
LCC 29 Clemens/Lindvall Two for Three: Sussex Carol & Il est ne for SAB & TTB, £5.60

RS 6 Thomas Morley - 6 Studies for recorder duet, edited and arranged by Gwilym Beechey for S & A - 2 playing scores - £10.50

RS 7 Glen Shannon - Recorder Studies for Trio for AAA, TTB, ATB, BBB, £12.00
Triple Fipple Ripple (AAA) -- Serenity Now (TTB) -- Cauldron Bubble (ATB) -- Clicky Bass BACH Canon (BBB). With notes on each piece.

RS 8 Benjamin Thorn - Recorder Studies for Solo for A/S/voice, £8.00

RS 9 Glen Shannon - Recorder Studies 9 - Studies for alto recorder, £12.00
Intended to sharpen selected aspects of technique. 5 pieces with titles for a great meal from Amuse-bouche through starter, main course, dessert and sitting contented after eating.

LMP 202 Glen Shannon - Het Wilhelmus Fantasia and Dutch National Anthem for SATB recorders with voice and keyboard for the Anthem + optional obligato recorder, £18.50
Dedicated to Marjorie Anne Bronk Loux, a descendant of William of Orange. The Fantasia can be used as an independent piece and the Anthem can be played on recorders only. The Wilhelmus was a Protestant song which used a tune from a popular anti-Protestant one. Glen Shannon has composed a delightful voorspel - the Fantasia - to the Anthem. The original 15 stanzas of the Anthem in early modern Dutch are included.



Recorder Music Direct

Hugh Gorton's Recorder Practice Books

RMD 556 Waltz No.2 from Jazz Suite No.2 by Shostakovich, S/AAATB, £8.00
RMD 502 Elizabethan Serenade by Ronald Binge for SAATB, £8.00
RMD 115 Sicilienne from Peleas and Melisande by Gabrel Faure for S + piano, £6.00
RMD 413 Stabat Mater Dolorosa by Giovanni Pergolesi for SATB, £5.00
RMD 559 When the Red, Red Robin by Harry Woods for SAATB, & optional piano, £8.00
Hugh Gorton has tried to bring out the big band element of close harmony, 4-note chords and jazzy rhythms


For the complete series click here.

New from Carus

HE 31308 - J S Bach: the recorder parts of his vocal works, arr. Hofmann & Thalheimer, £52.00
Johann Sebastian Bach's recorder parts are amongst the most delightful artistic challenges which baroque music has to offer players of this instrument. In the 25 cantatas and oratorios in which Bach uses the recorder, there are parts with moderate technical demands, but also many where the instrument is at the limits of the performing techniques of the time. Taken as a whole, Bach's recorder parts constitute a body of study material which presents plenty of challenges even for advanced players.

New from Cecilia Editions

CE FD9 G F Handel - Concerto in B flat for 1 A, 2 violins & bc, £10.50
CE FD7 Cipriano de Rore - Ancor che col partire with divisions by Ricardo Rogniono, 1592 for SATB voices, or divisions for recorder/soprano (or tenor) recorder & keyboard, £4.75
CE RR11 G P Telemann - Trio Sonata in F for 2 AA & bc, £6.50
CE RR9 Henry Thornowets- Sonata da Camera, No 1 for treble recorder & bc, £5.00
CE RR5 Diogenio Bigaglia - Sonata in D, Op 1/1 for descant recorder & bc, £6.50

New from MUST Music

EMR-25912 Bruch - Aria from 4 Pieces Op 70 - 1 S & pno/org, £6.30
EMR-29200 Debussy - Reverie - 1 S & pno/org, £6.30
EMR-30772 Falla - Ritual Firedance from "The Bewitched Love" - 1 S & pno, £7.30
EMR-36963 Gershwin - I Got Rhythm - 1 S & pno, £6.30
EMR-35369 Lennon/McCartney - I wanna hold your hand - 1 S & pno, £6.30
EMR-35441 Lennon/McCartney - She loves you - 1 S & pno, £7.30
EMR-35647 Lennon/McCartney - Yellow Submarine - 1 S & pno, £7.30
EMR-35918 Lennon/McCartney - And I Love Her - 1 S & pno, £6.30
EMR-37723 Marquina - Spanish Gipsy Dance (Espana Cani) - 1 S & pno, £6.30
EMR-29144 Strauss - Radetzy March - 1 S & pno/org, £7.30

EMR-35558 Lennon/McCartney - A Hard Day's Night - 1 A & pno, £7.30
EMR-36224 Lennon/McCartney - Ticket to Ride - 1 A & pno, £7.30
EMR-36692 Lennon/McCartney- Help - 1 A & pno, £7.30
EMR-36829 Lennon/McCartney - Love Me Do - 1 A & pno, £7.30
EMR-31431 Mussorgsky - The Old Castle from Pictures at an Exhibition - 1 A & pno, £6.30
EMR-27540 Saint-Saens - The Swan from Carnival of the Animals - 1 A & pno/org, £6.30

EMR-29436 Dvorak - Romantic Piece Op 75/1 - 1 T & pno/org, £6.30
EMR-37240 Fucik - Entrance of the Gladiators - 1 T & pno, £6.30
EMR-39497 Kern - All the things you are - 1 T & pno, £6.30
EMR-35326 Lennon/McCartney - Hey Jude - 1 T & pno, £7.30
EMR-35785 Lennon/McCartney - Eight Days a Week - 1 T & pno, £7.30
EMR-36414 Lennon/McCartney - With a little help from my friends - 1 T & pno, £6.30
EMR-36459 Lennon/McCartney - Michelle -1 T & pno, £6.30
EMR-30032 Pryor, Arthur - Love's Enchantment - 1 T & pno, £16.60
EMR-29380 Rimsky-Korsakov - Romance - 1 T & pno/org, £6.00

EMR-29774 Delibes - Waltz from Coppelia - 1 B & pno/org, £6.30
EMR-35515 Lennon/McCartney - Penny Lane - 1 B & pno, £6.30
EMR-35695 Lennon/McCartney - From Me to You - 1 B & pno, £6.30
EMR-36551 Lennon/McCartney - Yesterday - 1 B & pno, £6.30
EMR-35220 Miller - Moonlight Serenade - 1 B & pno, £7.30


New from Girolamo

"Bingham Reloaded"
Franz Muller-Busch presents the results of three years' work on George Bingham's Airs Anglois, produced 1702-1705. This collection of dance movements combined into suites, complemented by chaconnes, grounds and two sonatas, was a valuable source of original music for recorders for all recorder players at the time of its publication, and has remained so until the present day. The collection contains compositions by Bingham himself, Gottfried Finger, Henry and Daniel Purcell, Jacques Paisible, William Williams and many more.
G 12045 English Airs Vol. 1 for 1 A (1-20), 2 AA (21-30) & 1 A & bc (31-50), £17.00
G 12046 English Airs Vol. 2 for 1 A & bc (2 AA - 41 & 42), £19.80
G 12047 English Airs Vol. 3 for 1 A & bc , £17.00
G 12048 English Airs Vol. 4 for 1 A & bc, £17.00

G 12.037 Rainer Lischka: In a Good Mood for two trebles, £13.50
G 12.038 Rainer Lischka: The Pleasure of Dancing for three recorders (various), £14.40
G 21.007 Rainer Lischka - In a Groovy Mood for 1 S & pno, £16.00

G12.040 Giuseppe Sammartini - Noch 3 Sonaten (Ms. Parma 2, 6, 14) for 1 A & b. c., ed. Laura Dalla Libera, bc realization Yo Hirano.
Three more sonatas for recorder from the Parma manuscript. The Sonata Parma no. 2 in F Major is one of its few four-movement sonatas. £24.50

Tommaso Albinoni - 12 Sonatas for AAT, bass recorder ad lib. & b. c., ed. Peter Thalheimer.
Sonatas 1-4: G12.039, £28.00
Sonatas 5-8: G12.043, £28.00
Albinoni's 12 sonatas or balletti for two violins, viola and b. c. were composed before 1728. By 1740 they had been adapted by an unknown arranger for three recorders and bass instrument by transposing them upwards, some by a minor third, some by a fourth. This edition adds the original basso continuo part with the original figures, which offers several and colourful combination of instruments for performance.

G12.041 Gioachino Rossini - Opera Melodies, arr. for 2 flageolets (SS) by C. Eugene Roy, ed. Franz Muller-Busch. £17.50
Rossini's melodies from The Barber of Seville, Othello, The Thieving Magpie, etc.: great Italian opera worth discovering: here in arrangements for two flageolets published in Paris ca. 1819.

New from Montem

Beethoven arr. Challinger - Variations on 'La ci darem la mano' from Mozart's Don Giovanni for AAB, MONTEM 145 , £7.50

Andrew Challinger - Swings and Roundabouts for SAATB, MONTEM 146, £9.00

Andrew Challinger - Flourish (SSAT/ATBGb + opt. Cb, MONTEM 149, £9.60

New from Moeck

EM 3348 Trad. arr. Irmhild Beutler - Marche des Rois for SnoSAATTBBGbCb £18.50
"Sure to get the toes of any audience tapping." - Helen Hooker*

EM 3349 Sylvia Corinna Rosin - Dance of Joy for SSAATTBBGbCb £21.50
"An exuberant dance which should bring joy and a touch of pizzazz to any concert." - Helen Hooker*

EM 3351 J S Bach arr. Bart Spanhove - Singet dem Herrn ein neues Lied for ATBGb, ATBGbCb £25.00
"A really good arrangement of the Bach motet for 2 choirs. ...If you buy only one recorder orchestra piece this year, make it this one." - Moira Usher*

EM 3352 Trad. arr. Irmhild Beutler - Evening Rise - Native American Song for SAATTTBBGbCb £21.85
"A very emotive Native American melody with slow-moving yet rhythmical accompanying lines. ... A curious setting of a beautiful and heartfelt melody." - Michael Graham*

*from review in Recorder Magazine

New from Dolce Edition

DOL 139 - 50 Playford Dances for descant recorder and keyboard, £7.50

DOL 140 - Anthony Holborne - Fourteen Dances for descant and keyboard, £4.50

New from Orpheus, Australia

By Lance Eccles:
OMP 277 Three Traditional Irish Tunes for 5 SSATB £17.00
OMP 278 The Bears for 4 SATB £17.00
OMP 279 Adagio for 2 SA, oboe and pno £11.75
OMP 281 Goddesses for 4 SATB £15.00
OMP 282 On the Water for 4 SATB £15.00
OMP 285 Entering the Cave for 4 SATB £15.00
OMP 286 Flight of the Rhinoceroses for 1 A & pno £11.75
OMP 287 Torrents for 4 SATB £15.00
OMP 289 Amazonia for 2 SA £10.50

By Benjamin Thorn:
OMP 280 Fracas for 1 A, viola & cello £17.00
OMP 290 Music for a Dream for 3 ATB £13.20

By Clive Lane:
OMP 283 Latin Moods for 4 AATB £15.00
OMP 284 Three Pieces for 1 T & gtr £10.50
OMP 288 Five Quartets for 4 S/A A/T TB £17.00


From Flautando

J S Bach, arr. Ferdinand Gesell
FE B-007 - Fuge BWV 881 for 3 SAB - £6.40
FE B-011 - Fuge BWV 864 for 3 SAB - £5.20
FE B-016 - Fuge BWV 869 for 4 SATB - £11.50
FE B-018 - Fuge BWV 876 for 4 SATB - £5.60
FE B-019 - Fuge BWV 878 for 4 SATB - £6.50
FE B-022 - Fuge BWV 849 for 5 ATBGbCb or SoSATB - £8.00
FE B-023 - Fuge BWV 867 & Preambulum 872a for 5 ATBGbSb - £8.00

FE M-222 - Dietrich Buxtehude, ed. Adrian Wehlte - Kanon BuxWV 124, Canzonetta BuxWV 167 for 3 ATB - £7.60

Fulvio Caldini
FEA004 Pastorale - Marginalia no 62 for 2 ST & organ £6.25
FEA005 Momiji 6 - Intorno all tua voce (Marginalia No 50) for 1 S & pno £5.30
FEA006 Momiji - I colori del cuore (Marginalia No 31) for 1 A & pno £11.45
FEA007 Momiji 2 - Omoide (Marginalia No 42) for 1 A & pno £6.90
FEA008 Momiji 3 - Ricordi come foglie cadenti (Marginalia No 43) for 1 A & pno £6.25
FEA009 Momiji 5 - Estate - Natsu (Marginalia No 44) for 1 S & pno £7.80
FEA010 Momiji 4 - Fin d'estate (Marginalia No 45) for 1 A & pno £6.90
FEA188 Pastorale Nelle Neve for 5 ATBBB £12.90
FEA183 Pastorale Nelle Neve for 1 A & organ £6.25
FEA184 Sei Fughe sul Magnificat nach Pachelbel (Marginalia no 36) for 4 TBBB £14.85


EW 774 Arthur S. Sullivan: Five Christmas Carols - £14.50
for 4 recorders, transcribed and edited by Dagmar Wilgo. The five songs "All This Night Bright Angels Sing", "Bethlehem", "I Sing The Birth Was Born To-Night", "Noel", and "Upon The Snow-Clad Earth" are original late romantic choir music, which is well suited for recorder quartet. Series Flautando Edition

EW 1055 J C Pepusch - Triosonata in A minor for 2 AA & bc £11.75
Previously attributed to Telemann.

Handel's Sonatas for Recorder, arr. arr Linakis & Schneider
EW 903 Vol. 1 - HWV 360, 378, 378r for 1 A & bc, £22.30
EW 1089 Vol. 2 - HWV 365, 358, 358r for 1 A & bc £24.30
The first two in a new 4-volume complete edition which realises the basso continuo in the light of current knowledge about the art of bc accompaniment in Handel's time.

From Instant Harmony

IH 26 - 49 Preludes, Fantaisies, and Caprices for solo treble, collected by Charles Babel, ed. David Lasocki, £21.00
Never published before, not even in the Baroque period! An excellent and fun collection of Baroque pieces: fine practice material, also useful as models for writing or improvising your own preludes, fantaisies, and caprices. The manuscript is preserved in the British Library in London.

From Edition Tre Fontane

ETF 3055 Matijs de Roo - Sotto Voce for tenor recorder, flute, vl, viola, and cello, £13.50

ETF 3073 Nicola Termohlen - Mandragora for 2 TT, £12.60

ETF 3081 Fulvio Caldini - Sakurabana for 2 AT & pno, £15.30

ETF 3083 Jesse Broekman - Der Augenblick des Offnens der Hand for 4 SATB, £13.50

ETF 3094 Ortrud Hommes - Spanische Lieder for 4 SATB, £17.50

ETF 3095 Martin Bottcher - Winnetou-Melodie arranged for for recorder orchestra by Sylvia Corinna Rosin, S Ax3, T x 3, B x 3, Gb, Cb, £13.50

ETF 3101 Leonello Capodaglio - Melodie Amorose for treble recorder, guitar and string quintet ( vl 1, vl 2, viola, cello and double bass), £19.80


From Jolly Robin

JRMM 001 The Charlton Method: A Manual for the Advenced Recorder Player by Andrew Charlton
This amazing book has been reprinted. 180 pages of information and music. The Contents listing takes up two whole pages! Andrew covers every aspect of technique and provides a wealth of music to put those techniques into practice. There are studies and duos from J S Bach, Characteristic Etudes - 22 extended pieces for various recorders and 15 duos by composers from over three centuries.

This volume is very good value for money at £26.00

New from Peters

Light Dance by Jonathan Dove for SnoSAATBGbCb
P 72408 score, £4.95
P 72408 set of parts, £14.95
The piece was commissioned by the SRP to celebrate the Society's 75th birthday.

New from Schott

ED 13591 Renaissance Recorder Anthology Vol. 1: 32 Pieces for Descant Recorder ed. Bowman & Bennetts, £11.99 incl. CD

ED 23017 Duets for Fun - descant recorders : Misc. ed. Elizabeth Kretschmann, SS, £12.50
ED 23018 Duets for Fun for treble recorders : Misc. ed. Elizabeth Kretschmann, AA, £12.50
Both books contain predominantly Baroque pieces but with some Early pieces and some modern ones. The descant book contains many short and easier pieces but a good variety. Both parts are of a similar standard. The treble book has sonatas and suites which are printed with all movements and the selection is very enjoyable.

New from Edition Walhall

EW 797 Bartok - 16 Stuecke aus Fuer Kinder - SATB, £18
EW 986 J Chr Schultze - Konzert B-Dur, Partita for solo treble, strings & bc, £18
EW 990 J Chr Schultze - Konzert B-Dur, KA for solo treble, strings & bc, £15
EW 993 Bartok - 9 Stuecke aus Mikrokosmos - SATB, £18.75
EW 999 Conti - Cares when they're over for Sop voc, 1 S (or violin), strings & bc, £14.00

New from Universal

UE 36412 Klaus Dickbauer - Groove Connection - Alto recorder, with CD 1(+) A, £15.99
Exciting musical workouts for players of all levels


UE 36668 Klaus Dickbauer - Groove Connection - Dorian – Mixolydian – Pentatonic Scales – Blues Scales. With CD for 1(or more) A, £15.99
Makes scales and blues scales for recorder fun. 

UE 37222 Tilmann Dehnhard - Easy Jazz Studies + CD for 1 A, £14.99
Ten easy to intermediate compositions that help with melodic style and articulation as they relate to jazz. Some of the pieces are based on the same chord progressions as well known jazz standards and may therefore sound tantalizingly familiar!

Fantasias by John Coprario (1575 - 1626) for Viols adapted for Recorders

ECR 01 Six Two Part Fantasias, £7.50
This edition is an arrangement for recorders of Coprario's six part fantasias that he may have composed for his tuition of William Lawes. Four have been arranged for either descant & treble or tenor and bass and two are for treble and tenor. Two playing scores + bass clef part are included.

ECR 02 Five Four Part Fantasias, £8.50
Arranged for SATB Coprario was employed by the courts of James I and Charles I and had the reputation of being one of the leading instrumental composers. His works enjoyed considerable popularity in the early to mid-17th century.

ECR 03 Five Consort Songs by William Byrd, £9.50
William Byrd composed over 100 consort songs, both sacred and secular. Although viols would have been a common choice for the instrumental accompaniment, recorders are also well suited. The five songs in this edition have been taken from a manuscript in the British Library and have been selected so that the top line can either be sung or played on a descant recorder:
My mistress had a little dog; O Lord, how vain; In angel's weed; Out of the orient crystal skies; Ye Sacred Muses

ECR 04 Six Three Part Fantasias, £9.50
A lovely clear edition of these wonderful pieces. All the parts you need in the appropriate clefs to play these fantasias on S.A.B or T.B.Gb (Gb in treble and bass clef)

About Fretwork Editions

This purpose of this series is to make available to recorder players some of the finest English consort music of the late 16th and early 17th centuries. Fretwork Editions has been publishing large bodies of this repertoire for viol players in authoritative editions since 1990, and now has a substantial catalogue of music by the greatest composers of the period: Byrd, Dowland, Coprario, Gibbons, Lupo, Jenkins and William Lawes. In our new series of recorder consort music we aim to select pieces from several of our published collections, having regard to range and key, and produce new editions suited to recorder consort with appropriate clefs and, where necessary, alternative parts for high and low consort. The first publications in this series are of consort music by John Coprario in 2, 3 and 4 parts, and of consort songs by William Byrd for voice and 4-part consort.

This is all great music, and recorder players deserve to enjoy it as much as viol players, so don't miss out - there is much more where this came from! - William Hunt
LATEST RECORDER MAGAZINE
Autumn 2019, Vol. 39, No. 3

Contents include:

Ornamentation in Renaissance and Hindustan music


Musical entertainment in Drury Lane in the early 18th century

The Loves of Pygmalion - a display of baroque dance

Michael Form talks to Barbara Law

Improvisation, Jazz and the Recorder

Centrespread, Chain - Tom Ridout

Recorder orchestras celebrate

SRP / Moeck Solo Competition - the finalists

Graham Fitkin's Recorder Concerto

Stockstadt Recorder Festival 2019

The Walter Bergmann Fund

Elizabeth Cooper and Ron Skins remembered

News, reviews, competitions, courses, SRP and ERTA
Annual subscription £30.00,

single copy £6.50

Click here for link to index of past issues
****************
Click here for Jacks Pipes and Hammers
for early music enthusiasts, including facsimile scores
Suppliers of sheet music for Early Musicians. Catalogues for flute, Grancino Editions, Green Man Press, Keyboard, Trio Sonata, viol and larger chamber music
Last updated 24/9/2019